Trails West!® Stages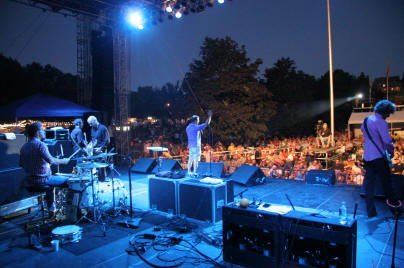 Trails West!® 2016
August 19 -21, 2016
Trails West!® Main Stage
Friday, August 19: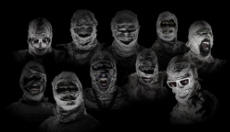 Here Come the Mummies an eight-piece funk-rock band of 5000-year-old Egyptian Mummies with a one-track mind. Their "Terrifying Funk from Beyond the Grave" is sure to get you into them (and possibly vice versa). Since their discovery Here Come the Mummies has opened for P-Funk, Al Green, and Cheap Trick; rocked Super Bowl Village 2012; been invited to play Summer Camp Music Fest 2015/16, Musikfest 2016, Summerfest, and Riverbend 2016; and sold tickets by the thousands across large swaths of North America.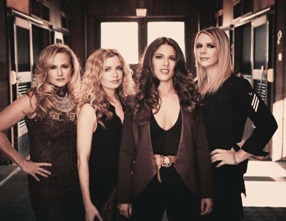 Saturday, August 20:
Farewell Angelina is an all-female country band who took Nashville, Tennessee by storm when they first established their presence, and now they are captivating the rest of the country with their dynamic sound. Band members Nicole Witt, Andrea Young, Elizabeth Elkins and Lisa Torres began recording together in 2015, and they released their debut single and video, "Hillbilly 401K" earlier this year.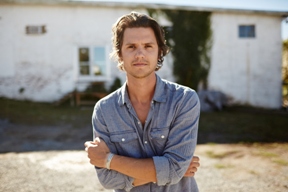 Steve Moakler received rave reviews for his album "Wide Open" after releasing previous records "Watching Time Run," which debuted at number 1 on the Singer/Songwriter chart and Top 50 Overall iTunes chart, and All the Faint Lights. Moakler's music has been recorded by country artists Dierks Bentley, Jake Owen and Kellie Pickler, among others.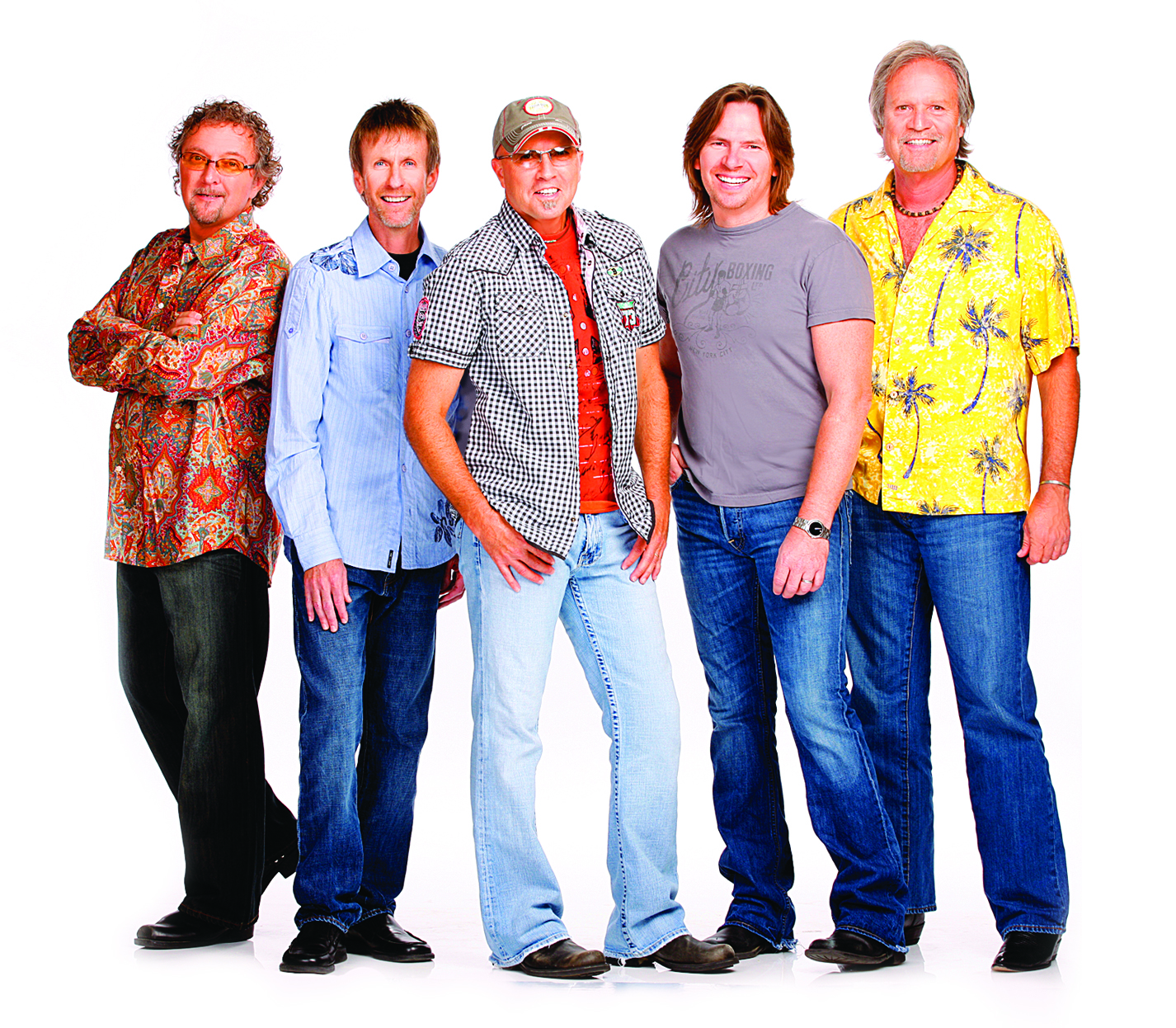 Country-rockers Sawyer Brown have been churning out hits over the past few decades. Their debut album, "Leona," rose to the Top 20 charts, and their next hit, "Step That Step" climbed to number one, and the album claimed the number two slot. In the 90's, they released hits "This Thing Called Wantin' and Havin' It All," "Treat Her Right," and "Drive Me Wild," and in the early 2000's released the pop hit "Can You Hear Me Now?"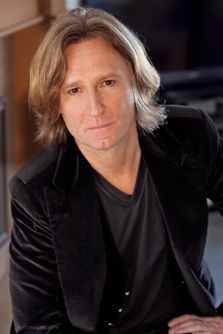 Sunday, August 21:
John Waite first rose to fame as the lead singer of Bad English, and The Babys. Waite formed The Babys in England in the 70's and grew in popularity across the U.S. and the U.K. for the hit "Isn't It Time." Later on, Waite created the group Bad English and became a huge success with hits like "When I See You Smile" and "Price of Love." Waite is now enjoying a solo career, releasing famous albums "Temple Bar," "No Brakes" and "Rough & Tumble."

Trails West!® City Stage
Friday, August 19: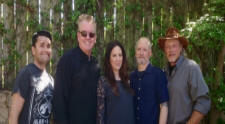 NINETY 2 NOTHIN' has forged a distinctive sound that can be heard on their 2004 CD "Fast Movin' Train", and carries over into their impressive arsenal of cover songs. The band was founded by original members, Mike Edwards - guitar & vocals, and Les Moore - bass & vocals, somewhere in the vicinity of Shawnee, KS circa 2002. Other members of the band include: Chrissy Weigand on vocals and percussion, Mike Hale adding keyboards, horns, and vocals, and David Norlin on drums. While N2N will always remain ambassadors of the classic rock era, they believe in keeping the show fresh with a bit of R&B, funk, and also manage to sprinkle in a couple of current pop tunes. Always striving to entertain the audience, N2N is constantly evolving yet never straying too far from it's roots.
Flannigan's Right Hook
Saturday, August 20:
For thirty years The Dance Arts Center, LLC has been teaching students the art, discipline and joy of dance. The studio was founded in 1985 by Ms. Lynn Fankhauser. In 2005, former student and professional dancer, Marla Heeler returned home from Chicago to carry on the tradition Ms. Lynn instilled in many students during her twenty year career.
Students at The Dance Arts Center not only learn grace, poise and confidence, but they also gain a lifelong appreciation of dance and develop skills such as team work, time management and problem solving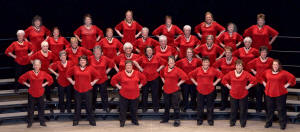 Riversong celebrates over 55 years of ringing chords and stellar performances! Chartered in 1959, Riversong's commitment to celebrating the rich tapestry of American musical genres and advancing the musical art form of barbershop harmony through education and performance is exciting and unwavering.
Friends and Family Band
Foxlin
The reAgents began in the spring of 2009 as an acoustic Americana act mixing Blues, Country, Folk, and Bluegrass. A revolving lineup, at one time reaching as many as nine concurrent members, brought variety and a big sound to the act. The lineup eventually solidified around founding members David Burns, guitar and vocals, Joe Coats, harmonica, and Dan Woody, bass, with Paul Stevenson on guitar and Jeremiah Bokay on drums and vocals. They currently split shows between an old school acoustic act and an electrified jam-band sound.
Nine Miles to Nowhere
Casey Brett Acoustic
Oxymoron is an up and coming ban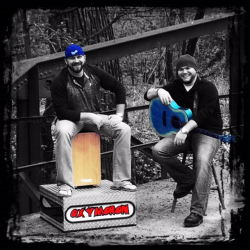 d who's funny antics and off-the-cuff interactions with their audience keep you wanting more. They play a unique variety of music from multiple genres and multiple decades, appealing to most any crowd. Oxymoron has played at a variety of venues including Kauffman Stadium, Civic Arena, and several local venues including regular visits to The First Ward House in St. Joseph, MO. However, the band's most common performances have been private parties amongst the community due to their personable interactions with their crowds. They are truly an entertaining act with a combination of humor and talent that you do not want to miss!
Julian Davis and The Hay-Burners are an old-tim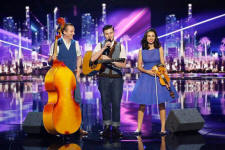 ey power trio fronted by a 16-year-old, flat picking phenomena. He looks, sings and plays like a soul who lived decades ago. Backed by upright bass guru Seth Campbell, and country fiddle wizard Shannon O'Shea, this group is destined for hillbilly greatness! These young traditionalists auditioned for America's Got Talent this year and appeared in the 11th season!
Sunday, August 21:
Mid-City Excellence
Kathleen Holeman & Big Band
Beacons
Friday, August 19:
Stories of the Past
Under the Big Oak Tree
Saturday, August 20:
Southside Strings
Mesner Puppet Theater
Troy Roark- Juggler
Will Stuck- Story Teller
Wooden Nickel Studios
Sunday, August 21:
The Rockin Rob Show
musical kids show & concert
The Dance Arts Center
Allied Arts Council
118 S 8th, St. Joseph, MO 64501
phone 816-233-0231